Donate - Yes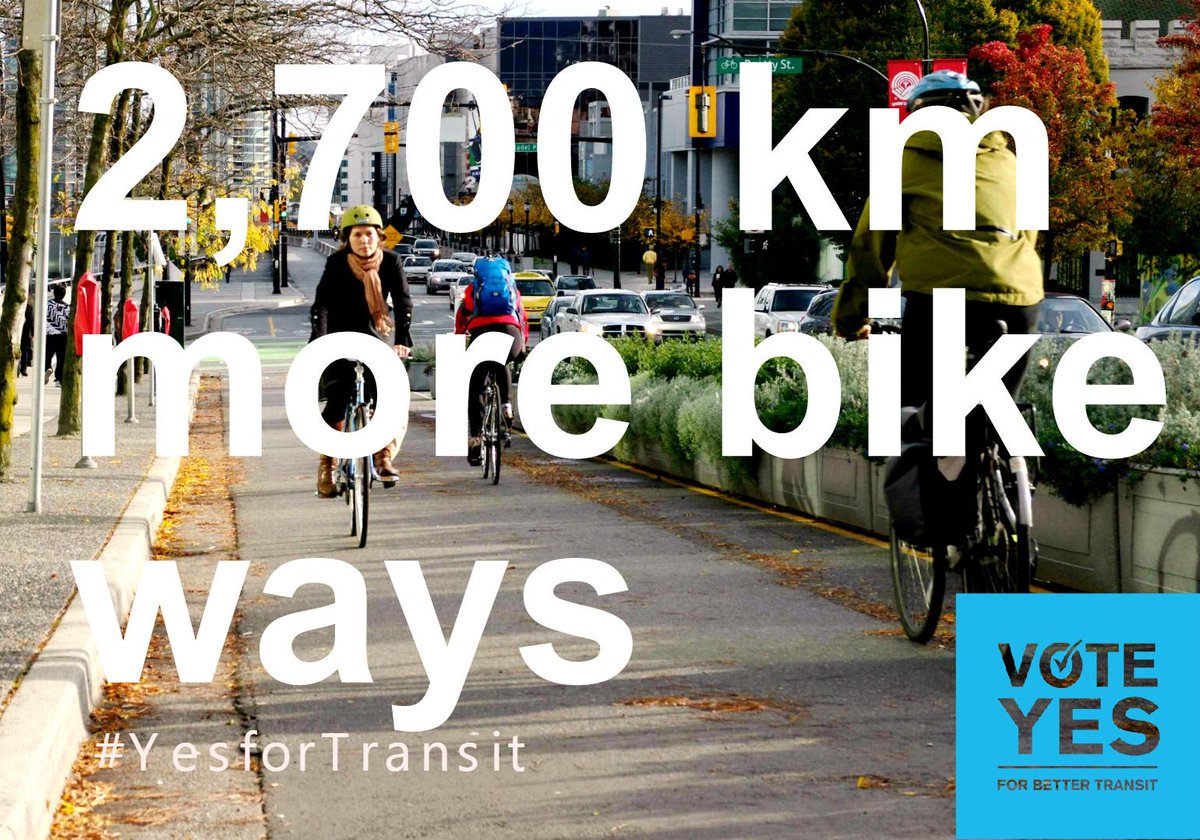 Imagine that within the next ten years, you, your family and friends can safely and comfortably cycle across the region to work, school, shopping and transit as well as for recreation and exercise. And, when you would rather take transit, there is a bus or a train nearby arriving within a few short minutes.
A Yes vote will bring:
$131 million for 2700km of cycling routes including 300km of paths separated from traffic 
BC Parkway and Central Valley Greenway upgrades
North Shore Spirit Trail and Evergreen Bikeway expansion
Cycling routes parallel to LRT lines in Surrey and Langley.
We will also be using this opportunity to connect with people who support cycling improvements  in their communities and engage them in Provincial cycling issues including:
Funding for bike paths and protected bike lanes
Cycling and driving education
Improvements to the Motor Vehicle Act including allowing riding 2 abreast and a safe passing distance law. 
Your donation will enable us to reach out to people who support cycling, walking and transit through:
Outreach on streets and at transit stations
Tabling at events
Videos by Gordon Price, Melissa & Chris Bruntlett, David Phu and Michael Champion of Vancouver Cycle Chic
Flyers, signs and other campaign materials
If you would like to provide on-going support for our advocacy efforts and programs, please consider making an on-going monthly donation.